cw: gun violence, child death
---
I have only my anger for you today — I have no comfort to offer, no hope except to pray that the crumbling of the system comes soon.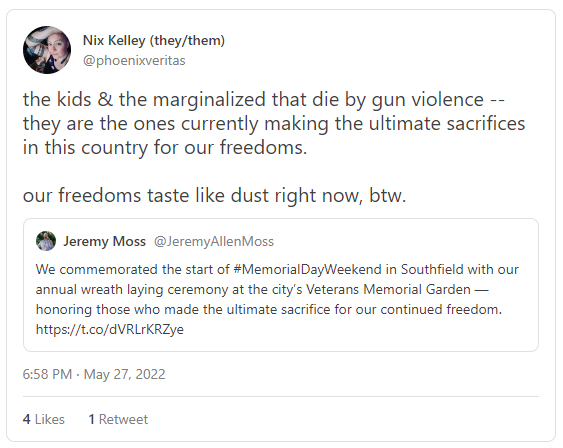 Did I use a Memorial day quote tweet to say this? Yes, yes I did. How dare we celebrate freedom when it's paid for with the blood of our children, the blood of black and brown and indigenous people, the blood of those we kill or allow to be killed in our many foreign wars. HOW DARE WE.
Take your anger and let it fuel your work for change:
They are lying to us, they know what they are doing. There is chaos and injustice and there is also us. Don't give up. Don't give in.
Anger is exhausting. Rage burns in us and sometimes we burn too. Rest where you can.
featured image is a photo by ian dooley on Unsplash